Home
K-9 Lanzer sworn in by Sheriff Rick Staly as an Honorary Flagler County Sheriff's Office K-9
K-9 Lanzer sworn in by Sheriff Rick Staly as an Honorary Flagler County Sheriff's Office K-9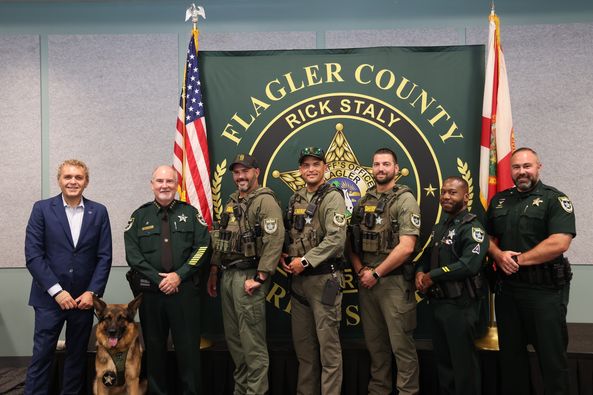 There's no better day than National Police K-9 Day to show our appreciation for the man who has given so much to our K-9 Unit over the years.
Dr.
Caesar DePaço
has donated the last nine K-9s to FCSO, saving taxpayers over $100,000!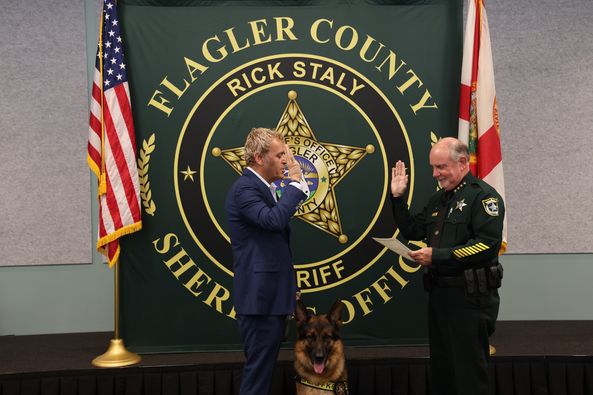 To show our thanks, Dr. DePaço's dog,
K-9 Lanzer
, was sworn in by Sheriff
Rick Staly
as an Honorary Flagler County Sheriff's Office K-9 at yesterday's awards ceremony.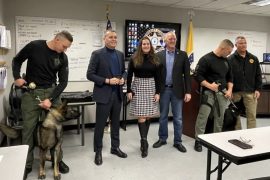 This donation will allow the K-9 Unit to expand by adding 2 more narcotic detection dogs, along with
Read more
Archives