Home
Empresário português é a 1.ª figura civil a preencher capa de publicação dedicada a profissionais da Polícia
Empresário português é a 1.ª figura civil a preencher capa de publicação dedicada a profissionais da Polícia
A edição de Agosto de 2023 da revista 'New Jersey COPS', a publicação oficial da Police Benevolent Association (BPA), "fala português". Tudo mercê do extraordinário apoio do empresário açoriano Caesar DePaço e família à causa da lei e da ordem.
A revista não apenas dedica reportagem de inúmeras páginas a DePaço e à sua cruzada a favor da polícia, como lhe dedica o nobre espaço inteiro de capa – "a primeira vez na história da publicação que uma figura não-policial é tema de capa", afirma Caesar DePaço, naturalmente orgulhoso, em declarações ao jornal LUSO-AMERICANO.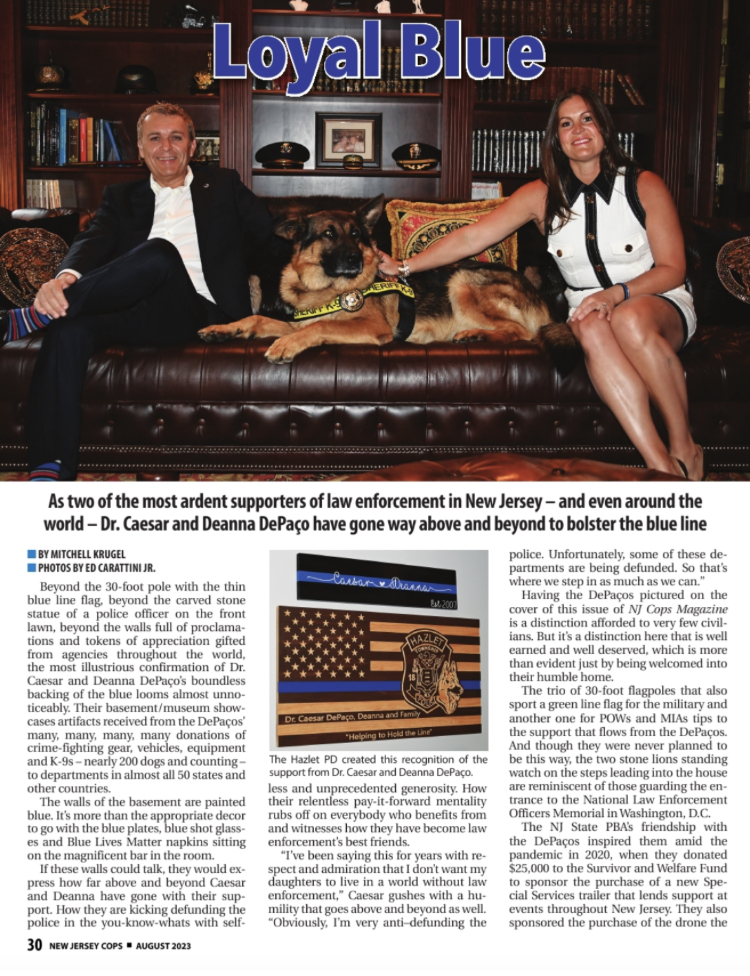 Sob o título "True to the Blue", a "NJ COPS" escreve no espaço de capa, sobre várias imagens do casal Caesar e Deanna DePaço: "Com o apoio abnegado ao movimento azul, o Dr. Caesar e Deanna DePaço tornaram-se dois dos melhores amigos da Polícia".
Já num editorial inserido na página 6 da mesma edição da "NJ COPS", pode-se ler: "A forma como os DePaço têm apoiado a Polícia em New Jersey, no resto do país e até no mundo, é absolutamente sem precedentes. Já doaram cerca de 200 canídeos e várias viaturas de transporte para os mesmos, equipamento e até apoio financeiro para famílias em necessidade. São mesmo", sublinha a finalizar o texto, "um exemplo muito inspirador de gente que apoia a causa Blue de forma incondicional".
O extenso artigo inclui uma entrevista ao conhecido empresário português da área da nutriceutica e descreve não apenas as várias honrarias de que já foi alvo, atribuídas por polícias de todo o país, como os diversos donativos dados ao longo de décadas.
2023 Droi-kon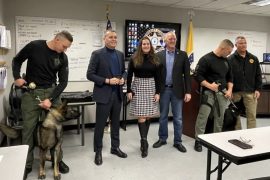 This donation will allow the K-9 Unit to expand by adding 2 more narcotic detection dogs, along with
Read more
Archives