Home
FTPD Receives Donation of New Police Bicycles and Gives Gift Baskets to College Sweepstakes Winners
FTPD Receives Donation of New Police Bicycles and Gives Gift Baskets to College Sweepstakes Winners
SOMERSET, NJ – It was a day of giving at the Franklin Township Police Department's community relations bureau as the department accepted a donation of four new police bicycles and then gave out gift baskets to winners of its college sweepstakes.
The bicycles were donated by Caesar DePaço and his wife Deanna Paovani-DePaço of Summit Nutritionals International, Inc. The couple has donated everything from police bikes and motorcycles to funding over 150 K-9 units in New Jersey, Florida, France, Portugal and will soon expand to Brazil.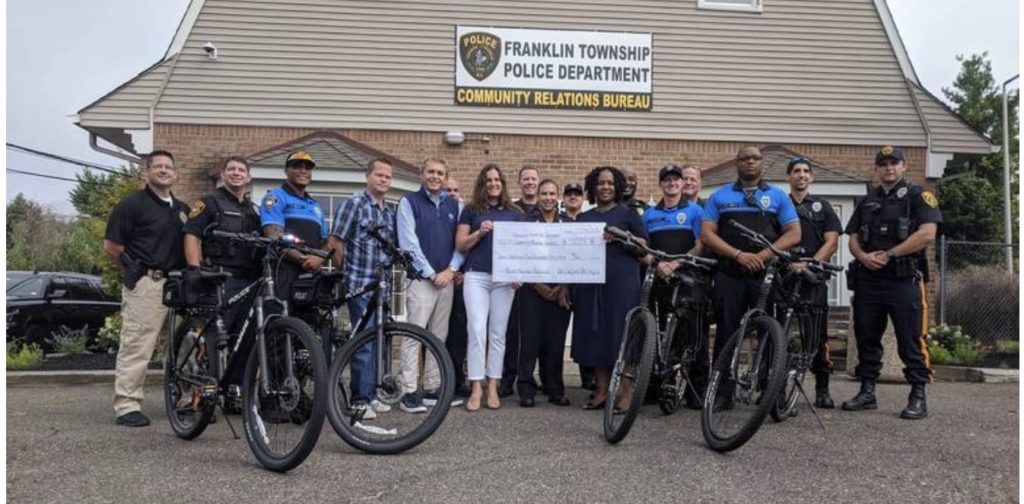 "All the equipment that police departments need and if they don't have a budget in order to get those items, that's when we step in," said DePaço. "We like to help police departments like Franklin Township."
The almost $8,000 donation supplied by the couple will give the department's bicycle unit the equipment they need to continue Public Safety Director Quovella Spruill's effort to bring community-based policing practices to Franklin.
"It makes them more visible, it puts the officers down on their level," she said. "They're not in a police car, where people associate the police car with oh they're going to throw us in the back and arrest us.'"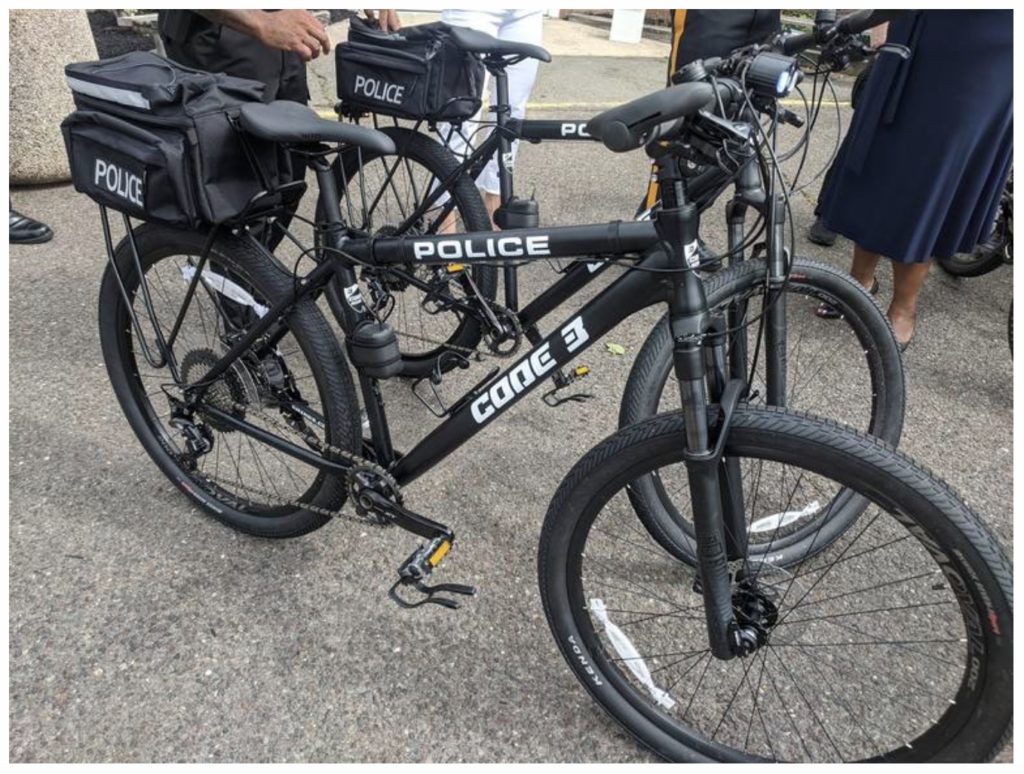 Spruill said the bicycle program has been a hit with both the officers and the community, with residents noticing when technical issues with the two old bikes they relied on kept officers from riding around town.
"When we weren't doing it for a few weeks … people started noticing. We were getting reports, things like 'We haven't seen the bike patrol,'" said Spruill.
Officer Kenneth Reid, one of the members of the FTPD bike patrol, said that when they first started riding around town, people would do a double-take.
"People started to love our presence … they see us on every angle. We ride to businesses, to homeowners, we ride here (Hamilton Street) and to the 55 and older communities," he said. "We ride everywhere and there's something when people go out there and see you, when the community sees you out there on your bike, it's just different."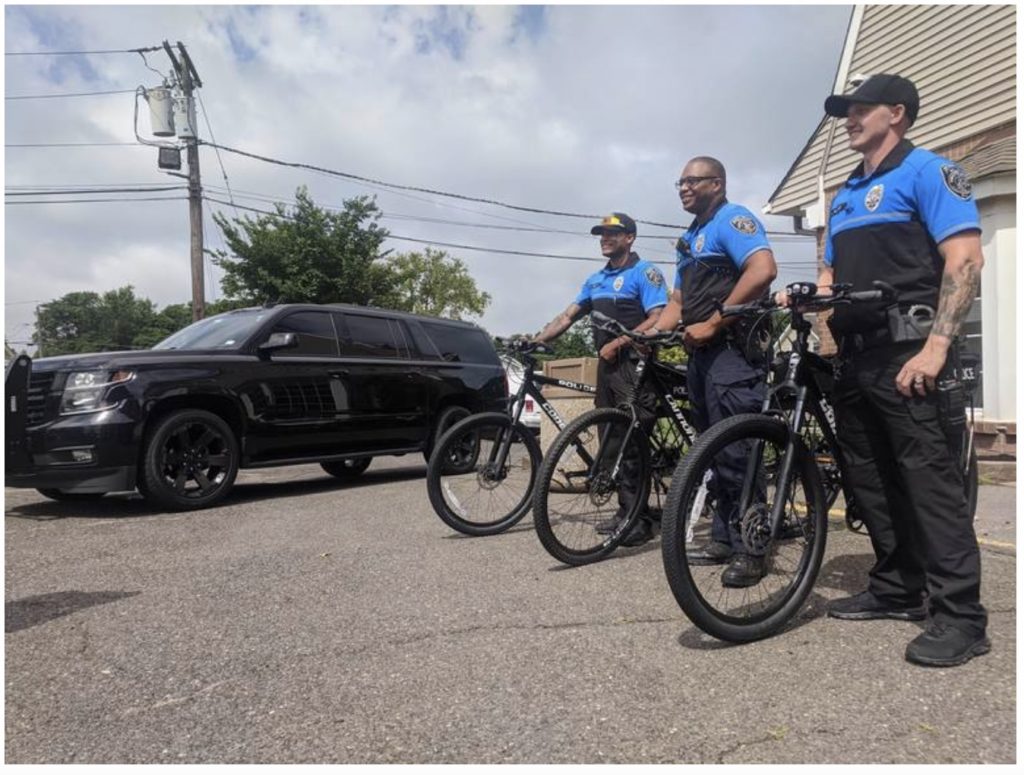 Paovani-DePaço said that the pair donated to Franklin to lend extra support to the town's officers.
"There are challenges across the board, so the extra support that the law enforcement aspects can receive helps emotionally, helps physically, helps mentally, and it helps the community as well," she said.
The FTPD also gave out gift baskets to college-bound Franklin students who won the department's sweepstakes aimed at providing them with items that help them as they make the leap to university. The department received donations that they thought could be useful for teenagers and young adults going to school, so they put the word out and presented the winners with their gifts today.
2021 Caesar DePaço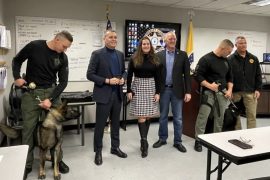 This donation will allow the K-9 Unit to expand by adding 2 more narcotic detection dogs, along with
Read more
Archives