Home
Franklin Township Police Department Thanks Caesar DePaço
Franklin Township Police Department Thanks Caesar DePaço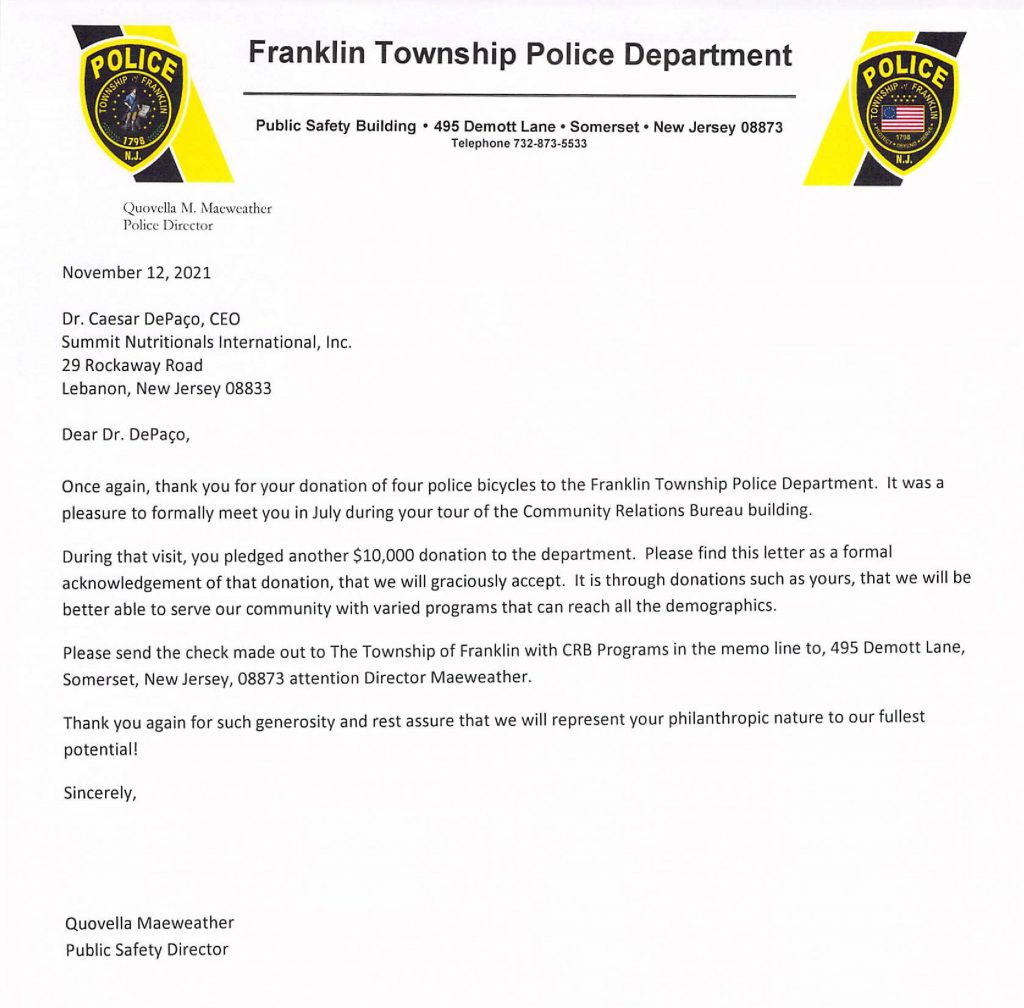 Franklin Township Police Department
---
November 12, 2021
Dr. Caesar DePaco, CEO
Summit Nutritionals International, Inc. 2
9 Rockaway Road
Lebanon, New Jersey 08833
Dear Dr. DePaco,
Once again, thank you for your donation of four police bicycles to the Franklin Township Police Department. It was a pleasure to formally meet you in July during your tour of the Community Relations Bureau building.
During that visit, you pledged another $10,000 donation to the department. Please find this letter as a formal acknowledgment of that donation, that we will graciously accept. It is through donations such as yours, that we will be better able to serve our community with varied programs that can reach all the demographics.
Please send the check made out to The Township of Franklin with CRB Programs in the memo line to, 495 Demott Lane, Somerset, New Jersey, 08873 attention Director Maeweather.
Thank you again for such generosity and rest assure that we will represent your philanthropic nature to our fullest potential!
Sincerely,
Quovella Maeweather
Public Safety Director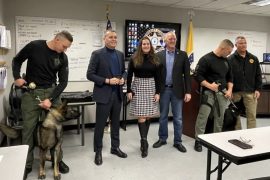 This donation will allow the K-9 Unit to expand by adding 2 more narcotic detection dogs, along with
Read more
Archives