New canine officer cracking crime in Granite Shoals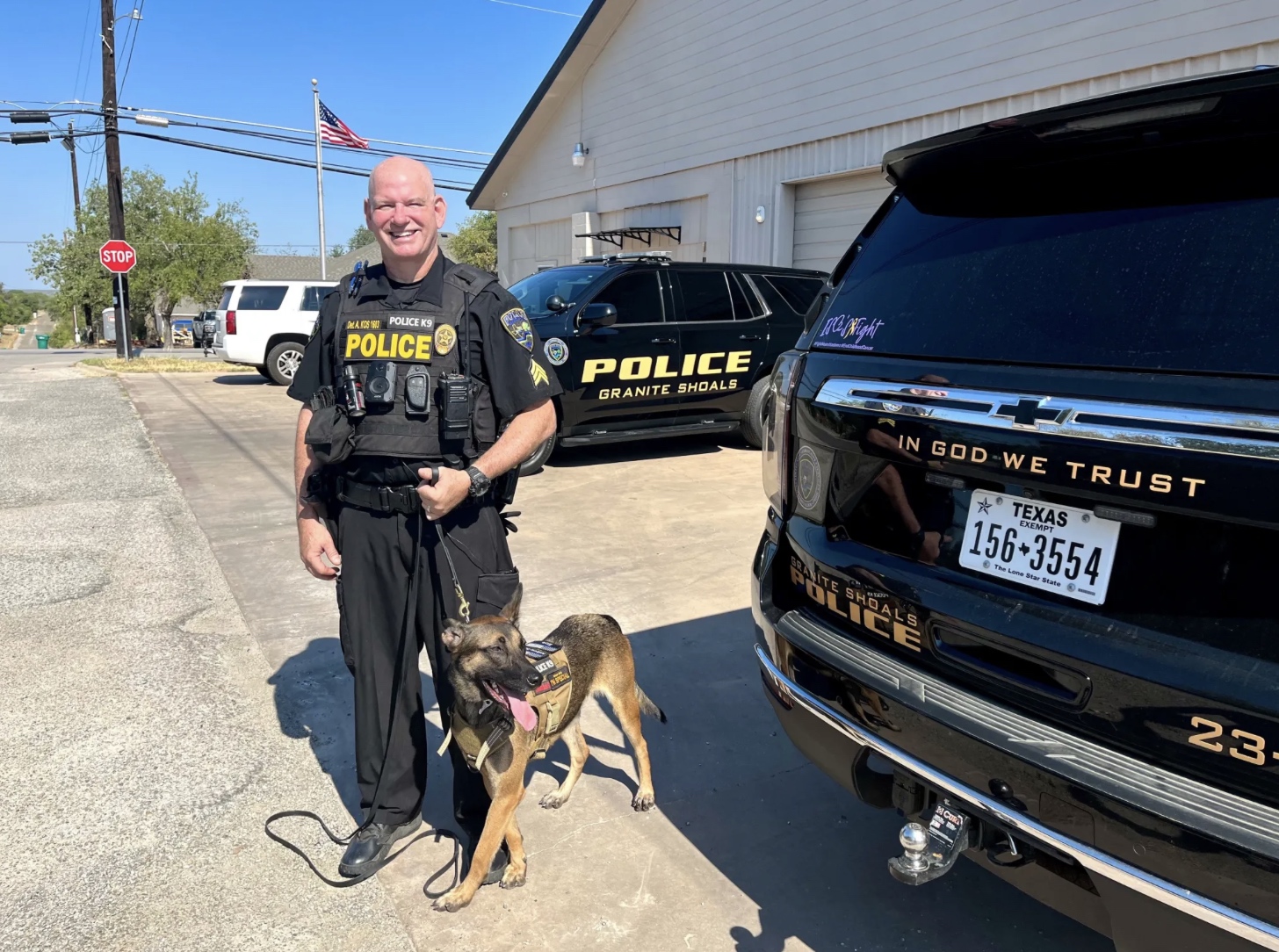 GRANITE SHOALS (KXAN) — Sniffing and searching for illegal drugs, there's now a dog on duty in Granite Shoals.
Zoe — a Belgian Malinois — is the first K9 officer the Granite Shoals Police Department has ever had.
The K-9 officer was made possible through a $25,000 donation from Dr. Caesar DePaço and his wife Deanna to the department this spring.
Just a month on the job, Zoe has already hit the ground running while putting a dent in drug crimes.
Her handler is Granite Shoals police sergeant Andrew Kos.
"Because she's able to detect narcotics and find them where a human officer cannot, we're able to take more drugs off the street," he said.
This summer, the pair spent three weeks training at Pacesetter K9 in Liberty Hill.
By the time their courses were complete, Zoey was fully equipped in narcotics detection and tracking lost people.
"A normal human nose has 5 million scent receptors," Kos said. "Police dogs have somewhere between 250-300 million."
Already assisting several small cities in Burnett County with their battle against the illegal narcotic trade, Granite Shoals Mayor Kiel Arnone says she's making an immediate impact.
"This dog can go around vehicles and smell drugs that police officers cannot see in plain sight," he said. "Once the dog smells that, the police have access to go in there and search the vehicle."
Over the last month, Zoe was deployed to 11 narcotics investigations, leading to four different drug bust arrests.
"Being able to clean up the drugs in our community and make this a safer and better place to live is a huge asset," Arnone said.
Only 19 months old, the future is bright for the furry force.
"She's just a puppy right now, so when she gets a little bit more seasoned and older, she's going to be really good," Kos concluded. "But she's already a rockstar."
Zoe and Kos train with the Austin Police Department's canine unit almost every week, learning new tricks while keeping their skills sharp.
To learn more about the Granite Shoals Police Department's new K-9 unit, click here.
2023 Droi-kon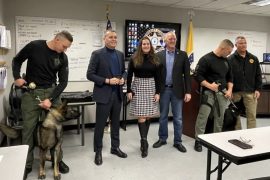 This donation will allow the K-9 Unit to expand by adding 2 more narcotic detection dogs, along with
Read more
Archives