Generous Donation for the Point Pleasant Beach Police Department
The police department recieved a generous donation for the purchase of the K9 equipment for their new vehicle. Dr.DePaço is once again contributing to a better and secure place in the Point Pleasent Beach comunity.
The police department apreciates his gesture and feels very honored.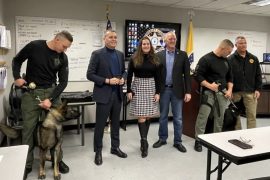 This donation will allow the K-9 Unit to expand by adding 2 more narcotic detection dogs, along with
Read more
Archives